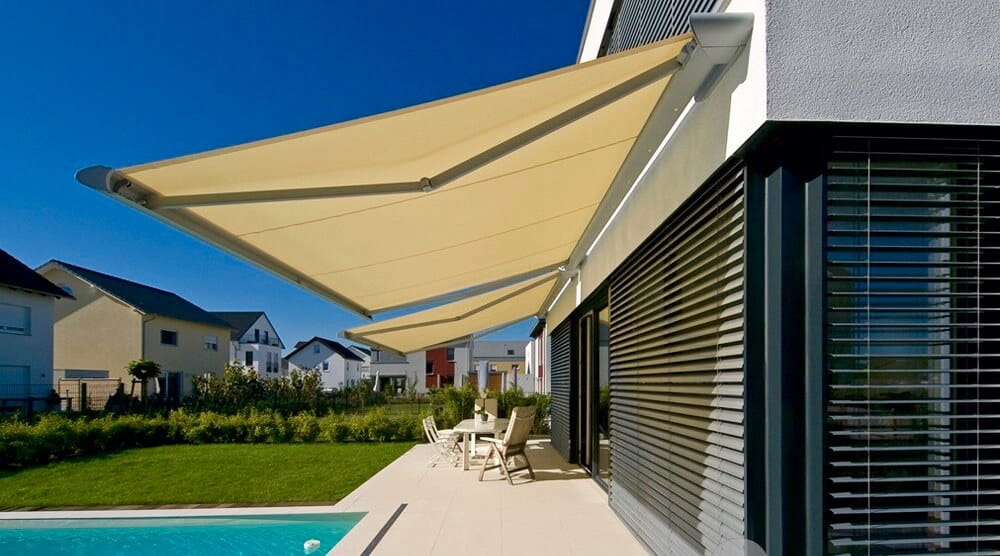 RETRACTABLE AWNINGS
Maximum stability
MAC offers a wide range of made to order retractable awnings, all built to an extremely high standard to withstand water, wind and prolonged exposure to sun. Retractable awnings are perfect for those who are looking to extend their living area while maintaining flexibility. At the touch of a button, you can extend or retract a MAC awning, allowing you to enjoy your outdoor space however you desire – covered or uncovered.
DROP ARM AWNINGS
Shading over windows
Another special kind of facade awnings offered by MAC is the drop arm awnings. This product is best suited in cases wherein the user wants to regulate the amount of sunlight that shines through a room. In addition to this, these awnings allow the user to regulate the outside view. This intricate combination is achieved through the infinitely adjustable angle of projection feature of this product, which also ensures adequate privacy of the room.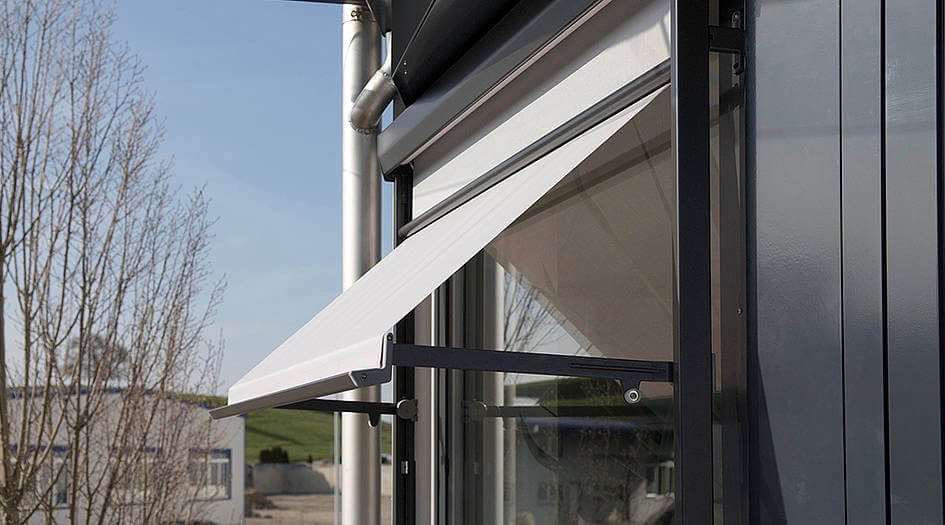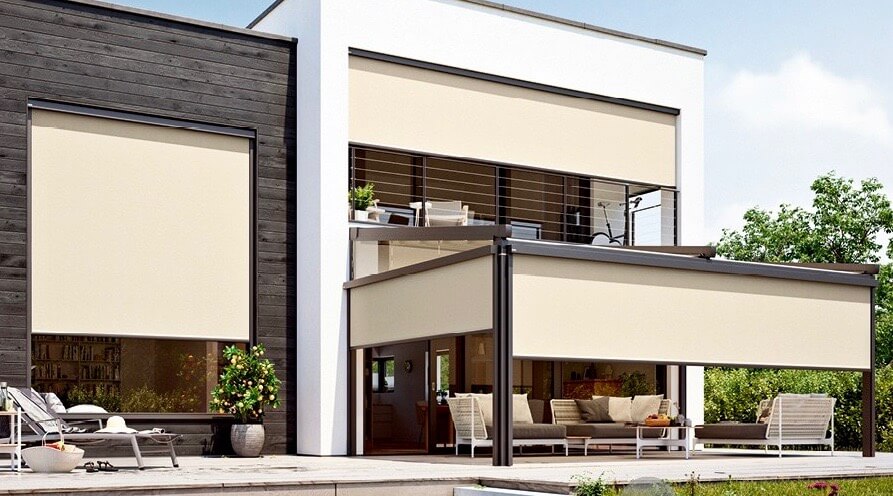 VERTICAL AWNINGS
Express your creativity
Add shading to windows with vertical awnings. They help to control the temperature and lighting in your space and also add an element of privacy. The product is 100% customised as per the requirements and the fabric possibilities are endless. With optimal quality control & 100% UV protection guarantee, the awnings fabric collection meets all standards. The awnings can further be customised to suit your requirements in either a manual operation or a motorised solution that can be controlled with the help of a remote.