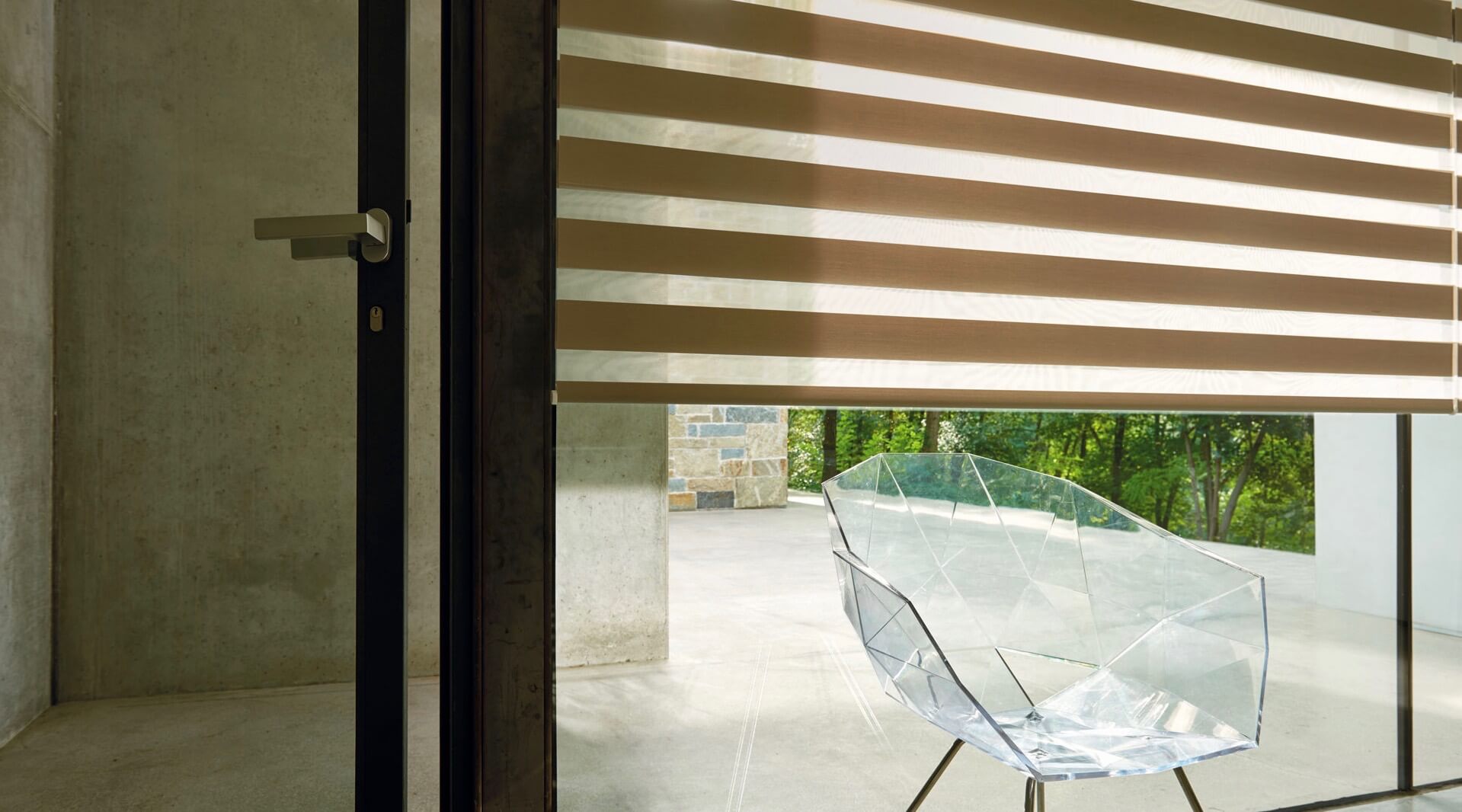 DOUBLE ROLLER BLINDS
Contemporary twist on a classic blind
Just as simple to use and operate as a Roller blind, MAC's Zebrano cleverly combine translucent and opaque horizontal stripes, which are effortlessly layered at the window. Slide one layer past the other to create a variety of gorgeous effects. Close your blind in the 'opaque-opaque' position for complete privacy, or choose the 'translucent-opaque' position for a sophisticated striped effect that allows the light to gently filter in. Without doubt, MAC's Zebrano embodies pure luxury for the window.
COMING CLOSER TO THE COLLECTION
70+ varieties across 12 collections
The entire Zebrano collection stands out for its extensive range of colors, including basic neutrals as well as a wide variety of expressive hues. With more than 70 references in irresistible textures and patterns, the assortment promises to create an individual statement for your window. From basic to exclusive fabrics, from natural to decorative items, our collection offers broad possibilities for creating style and atmosphere of any kind. But don't just take our word for it - have a look for yourself.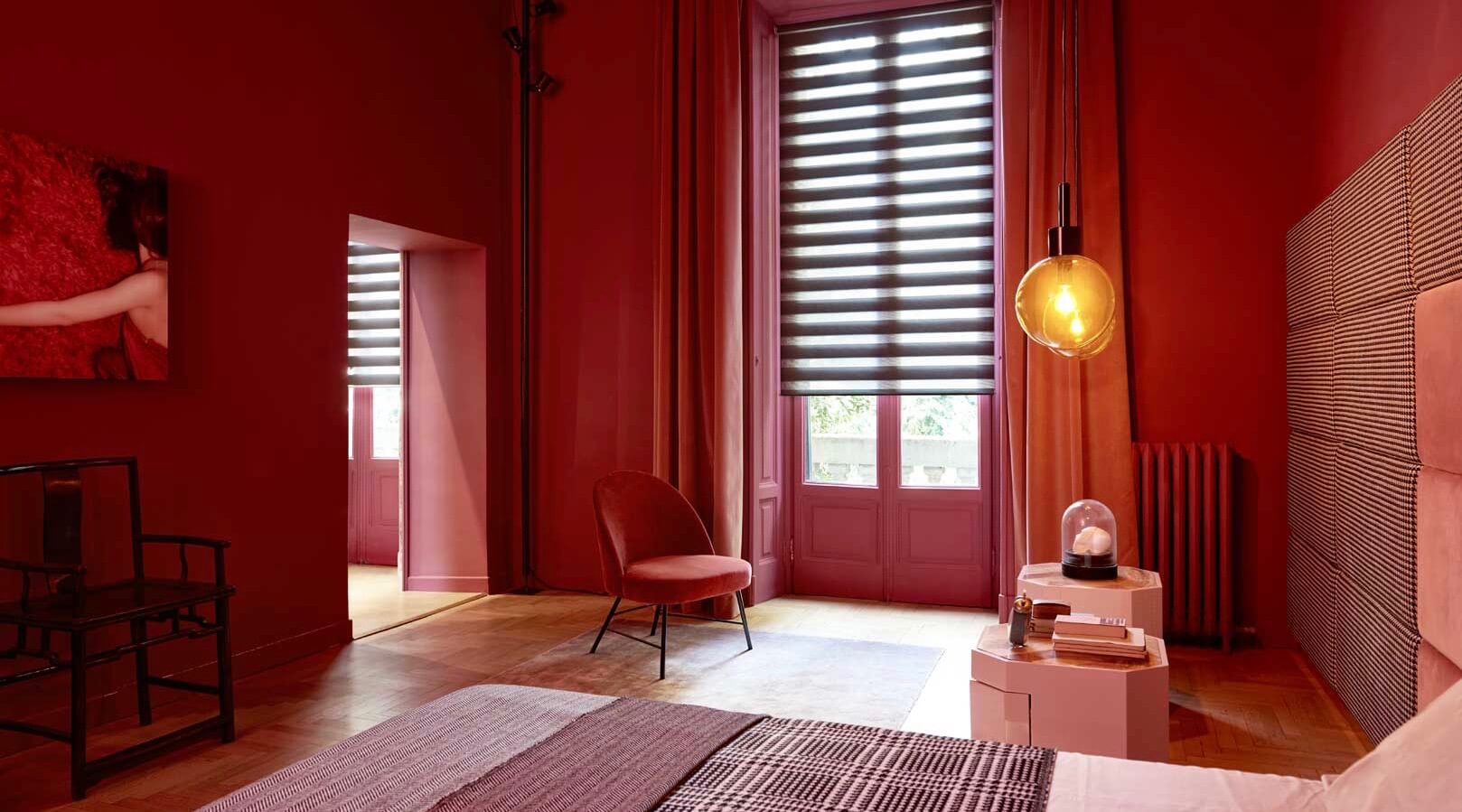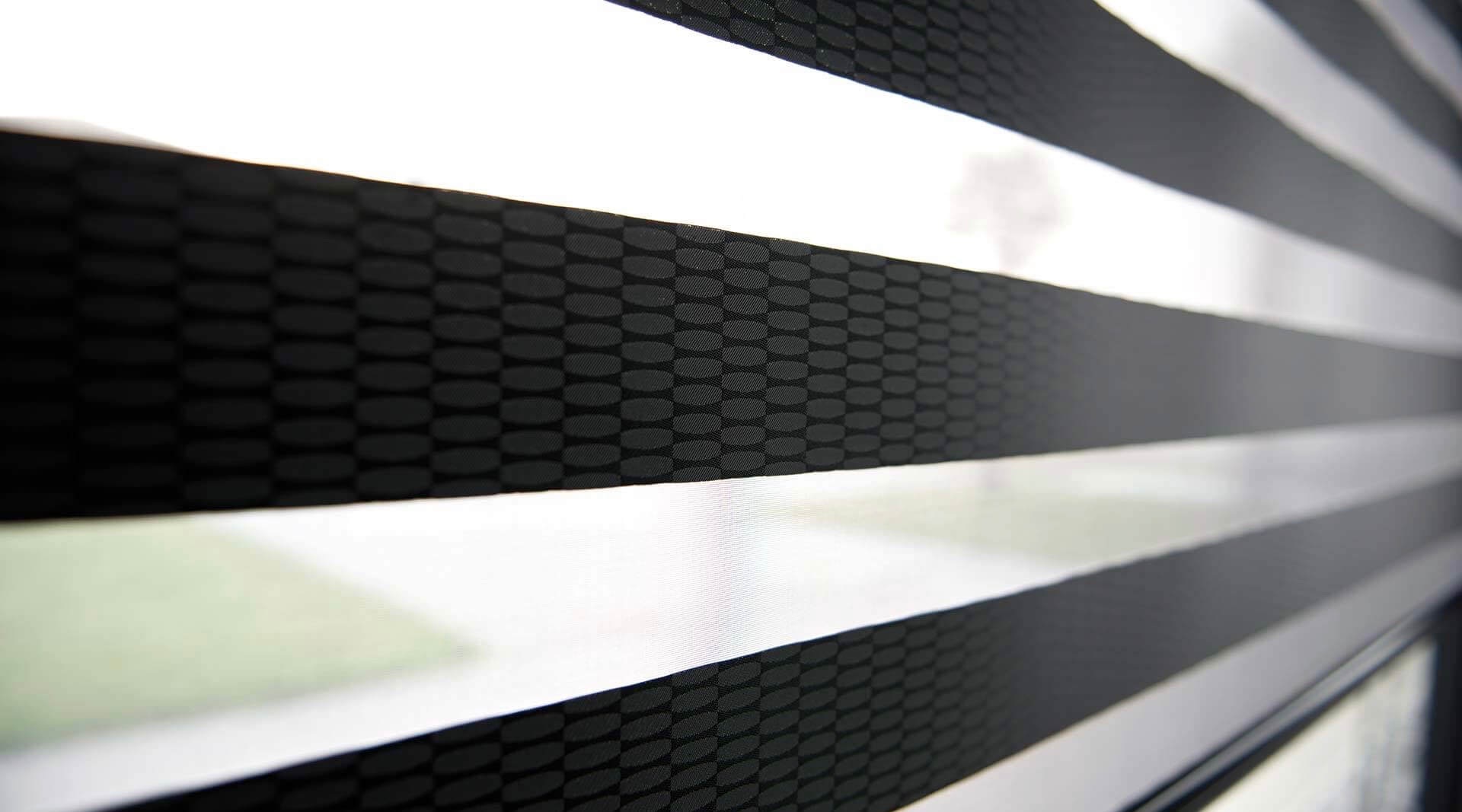 ZEBRANO FAMILY
Not worth missing
The successful combination of tomorrow's trend with the standards of functional sun protection distinguishes MAC's Zebrano collection. Naples | Brooklyn | Panama | Soho | Oxford | Havana | Fiji | Richmond | Madison | Memphis | Cambridge | Basix. These 12 broad and innovative collections of double roller fabrics offer over 70 varieties. The complete Zebrano family is a mix of natural materials, structures and color blends which give the blind a pure and timeless look.
BLACKOUT FABRIC
It is possible with Brooklyn
Create a stunning interior scheme that helps you control the amount of light coming into your room with the blackout fabrics. As a window dressing, it provides solar protection & privacy and helps to achieve a room darkening solution. The 'Brooklyn' collection includes a wide range of blackout fabrics. The acrylic coating on the fabric reflects the heat which allows in providing efficient solar protection and considerable energy savings.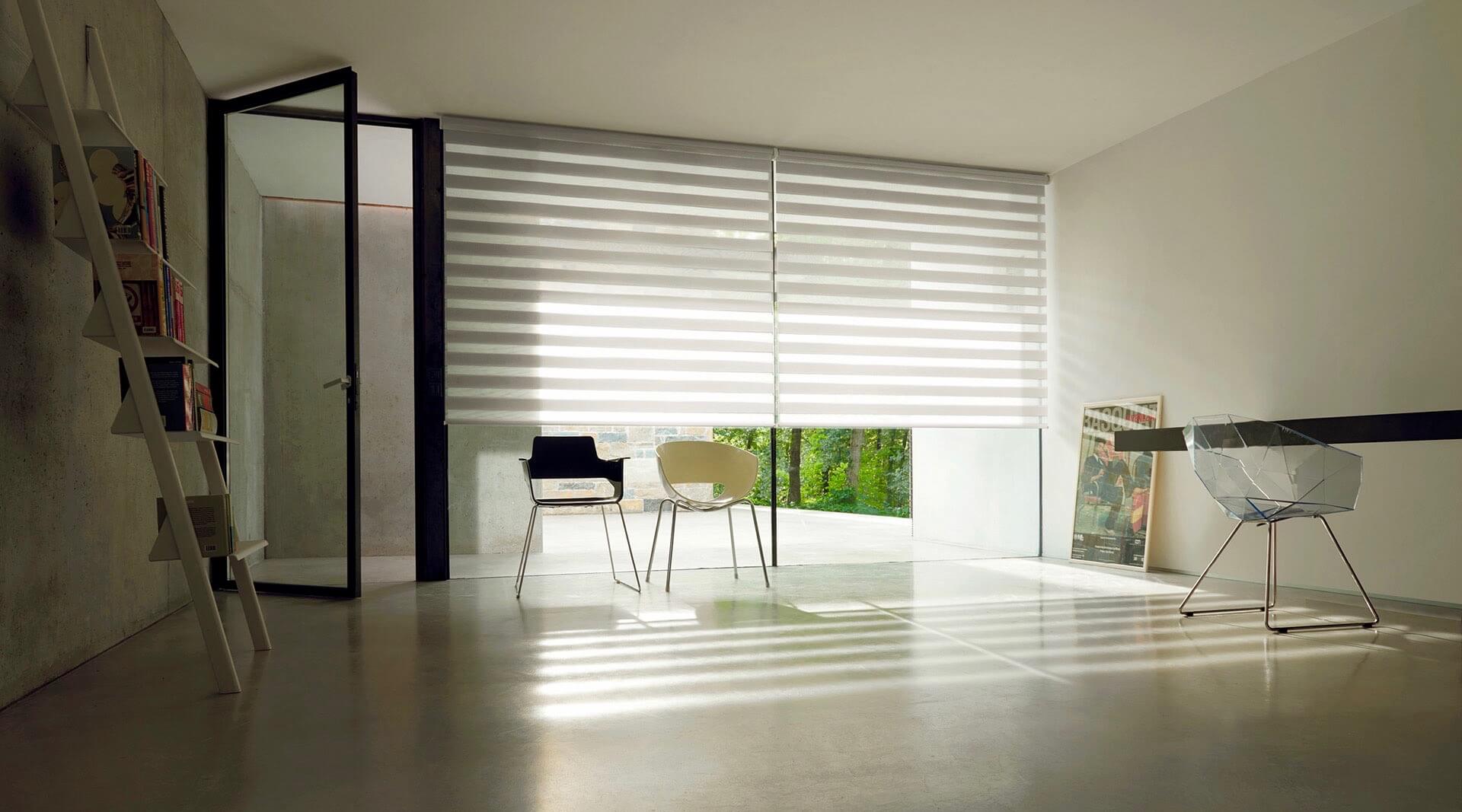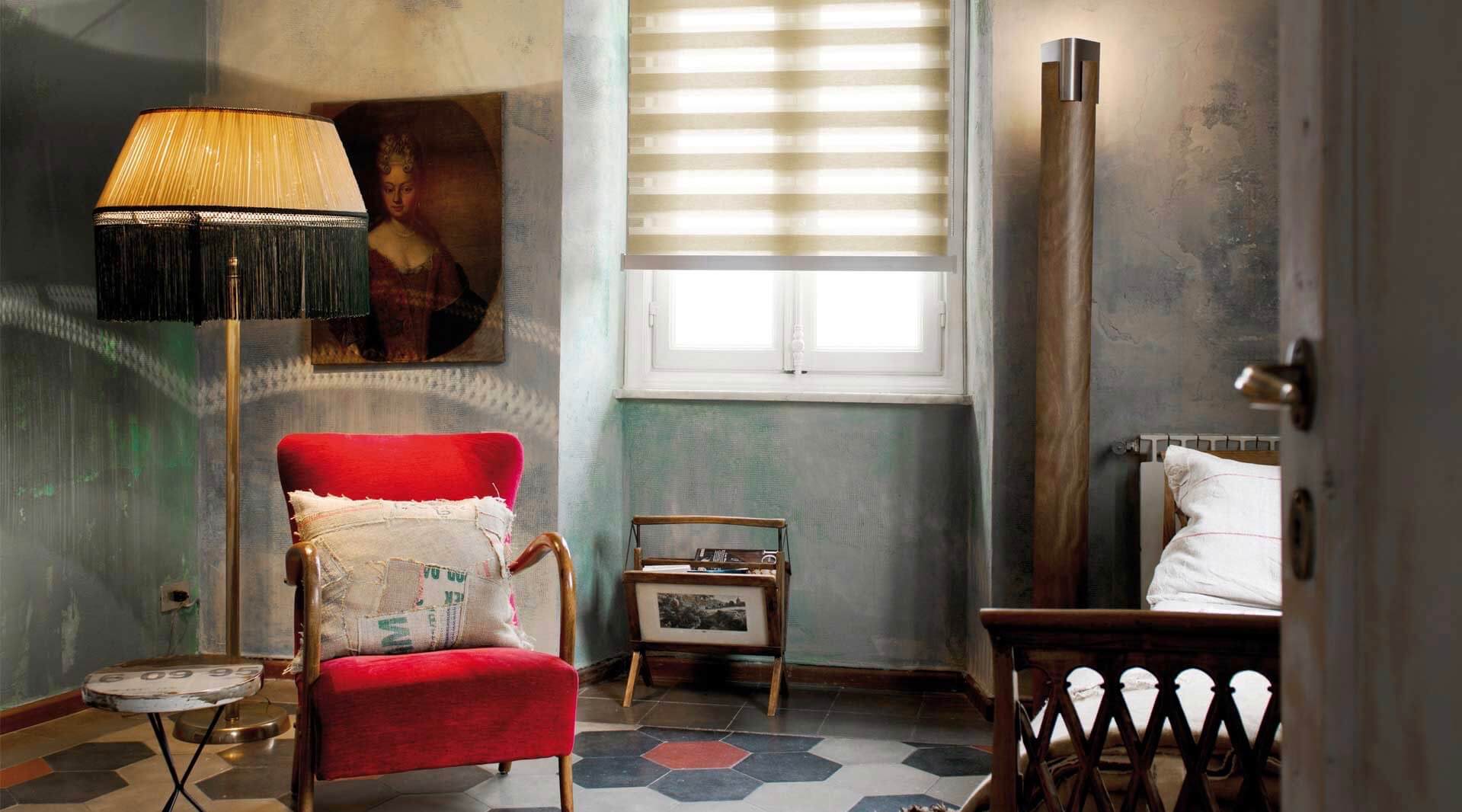 THE 'HAVANA' COLLECTION
A color for every space
One of the twelve collections is Havana that offers a broad color palette of 24 colors that fit every space and personality. From timeless naturals to expressive trend colors, its delicately woven structure and a subtle satin gloss adds zest and makes the colours pop out even more. The passionate colors of Havana will delight those who are daring and ready to explore. The closed stripes have a height of 7.5cm, while the transparent stripes have a height of 5cm.