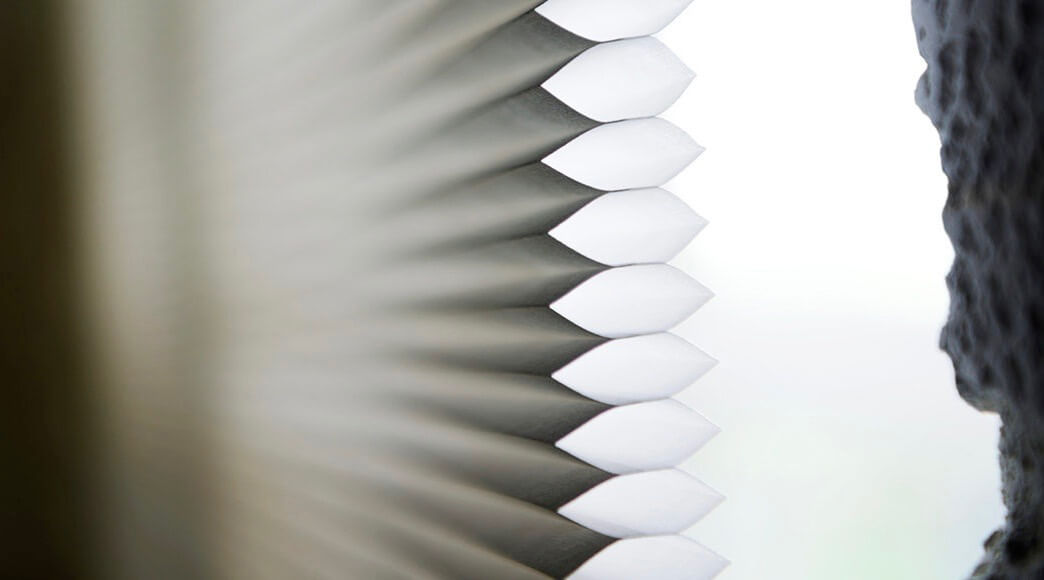 UNIQUE CELLULAR BLINDS
Purely energy saving
The honeycomb-shaped hollow chambers between the fabric layers result in an air cushion, which serve as an insulating layer against heat and cold. As a result they provide with excellent reflecting and insulating properties. It has been scientifically proven that this is the most energy saving type of window decoration. In addition to this, these blinds enhance room acoustics by reducing noise by up to 45%. With translucent, black-out, flame-retardant and reflective varieties, the functional possibilities are endless.
COMING CLOSER TO THE COLLECTION
50+ varieties across 10 collections
Go ahead and indulge your imagination as we have the perfect collection of honeycell shades that create an ideal vision for your space. MAC offers the largest honeycell collection which stands out for its extensive range of fabrics. Our stunning collection encompasses decorative fabrics ranging from luxurious, touchable fabrics to sophisticated, high- performance fabrics. With more than 50 varieties in irresistible textures and patterns, the assortment promises to create an individual statement for your window.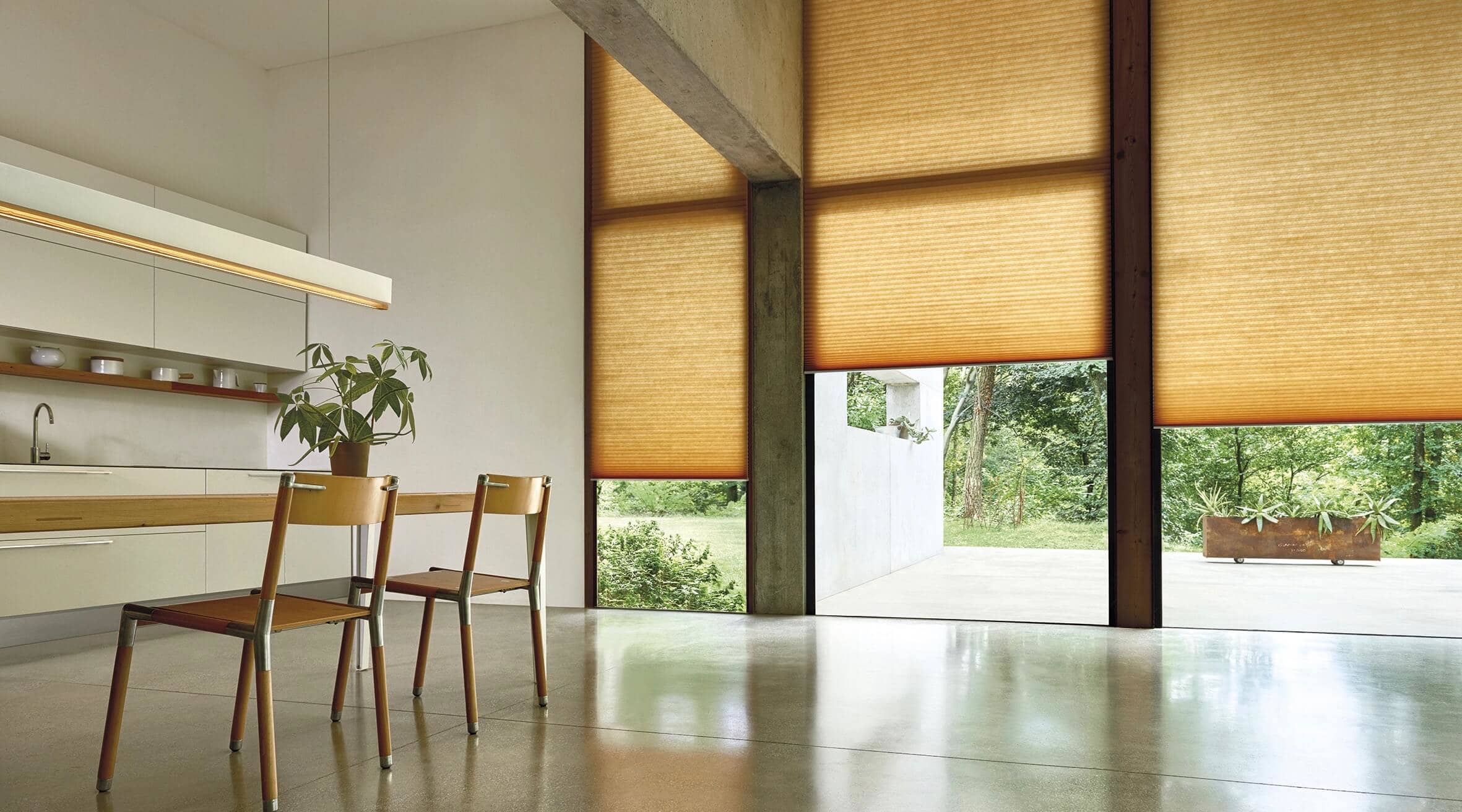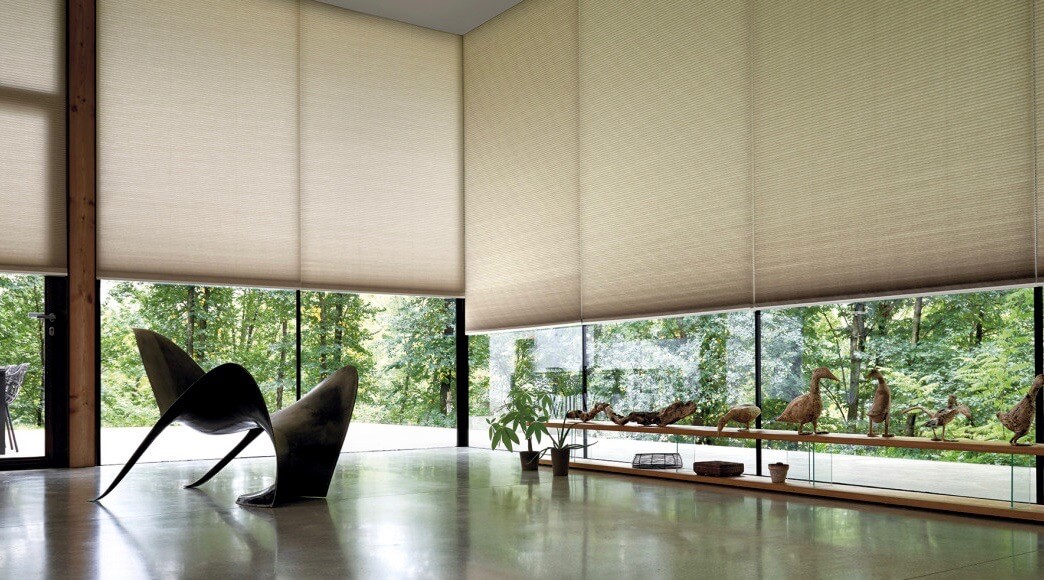 FEATURING LINEN COLLECTIONS
The linen stands out - always
The aesthetic appeal of Linen is nothing short of beautiful. The two collections 'Lino Flex' and 'Linen' are a part of the Honeycell family. The fabric on 'Lino Flex' is created from flax fibres. Enhancements to aspects like weave and texture add to the natural beauty and character of the shade; therefore, no two shades will look exactly the same. Similarly the collection 'Linen' has a distinctive look due to its touchable, interwoven thread. Both the collections are available in 38mm width.
BLACKOUT FABRIC
The ideal blackout
The revamped honeycell collection includes blackout fabrics. The 'Savoy' and 'Sicily' collections include a wide range of blackout fabrics. From serene neutrals to the trendiest, most vivid hues, the two collections impress you with a diverse colour choice. Available in width options of 38mm and 45mm, the lined cells turn day into night, even as the sun shines brightly outside. Due to the silver coating on the inside of the cells, all fabrics have a maximised insulating function.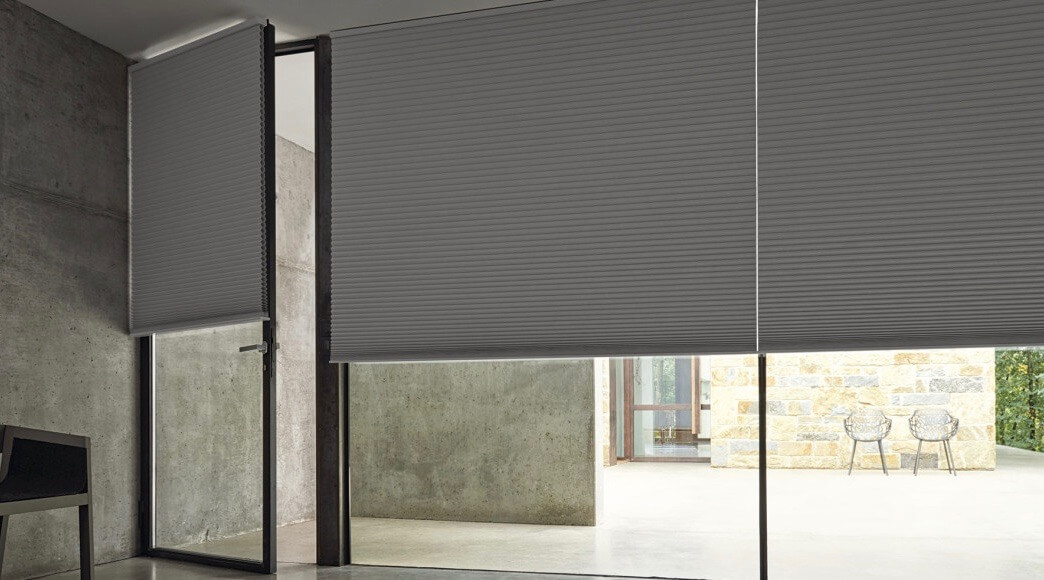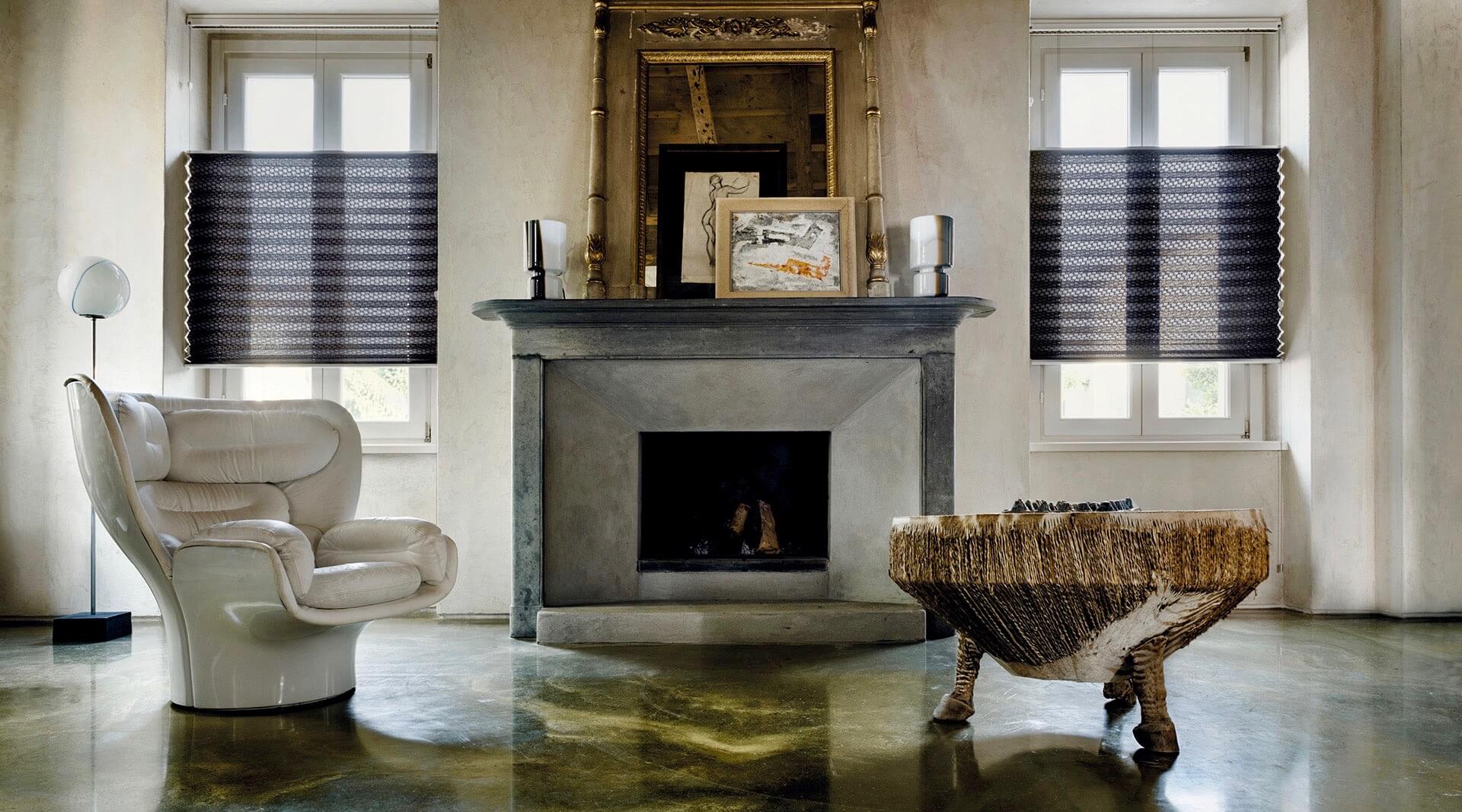 HARDWARE OPTIONS
Top down / Bottom up
The honeycell is offered in a range of hardware options. A combination of the Top Down – Bottom Up shade is one of the popular systems. It allows you let in natural light from the top while retaining privacy on the bottom. Or vice versa. And because they are cordless, there are no dangling cords or lift holes. This gives a clean, smooth look across the fabric.
CELL SIZES
25, 38, 45 mm width options
With single and double cellular structures of 25, 38 and 45 mm, the Honeycell collection offers a solution for every window size. The 25 mm structures offer a delicate look and are therefore recommended for smaller windows. The 45 mm structure has an oversized look which perfectly suits larger windows. The double cell varieties have even better insulating properties and keep a perfect shape at all times.