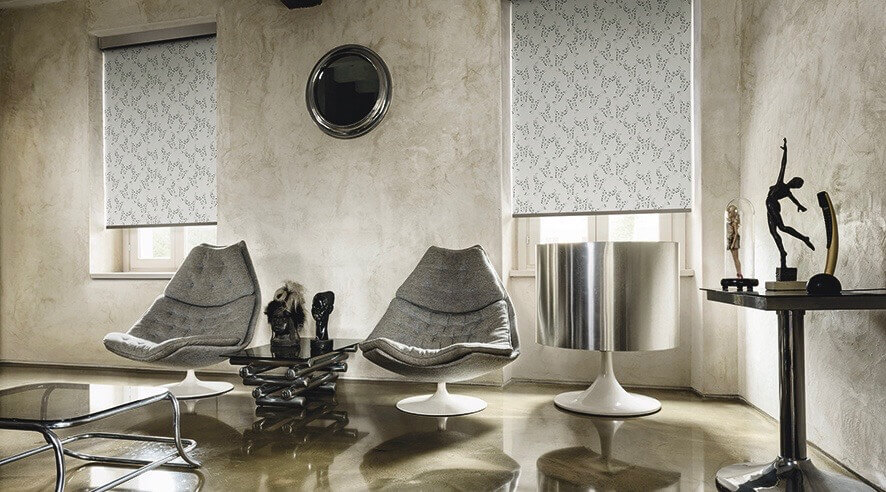 MOST FAVOURITE
Simple yet beautiful
Roller blinds are by far the most frequently chosen type of indoor window covering. Modern and straightforward, the roller shades blends sleek design with quality and functionality to ensure that your living space or workspace is comfortable and attractive. Various degrees of transparency and shade are achieved by different choices in fabric. Roller blinds can quickly and simply transform the look of your space, adding a stylish finishing touch any interior scheme.
UNRIVALLED VARIETY
Honestly it is endless!
Whether it is a translucent roller blind for achieving maximal illumination for your bedroom, a blackout roller blind for your conference room, a screen fabric for your workspace or jacquard fabric for your luxurious living room, the assortment of our roller fabric collection allows you to choose roller blinds online in India for very divergent purposes. MAC roller blind fabrics are spread across 8 collections - screen, blackout, showcase, nature trail, palette, grafika, inspirus, deluxe.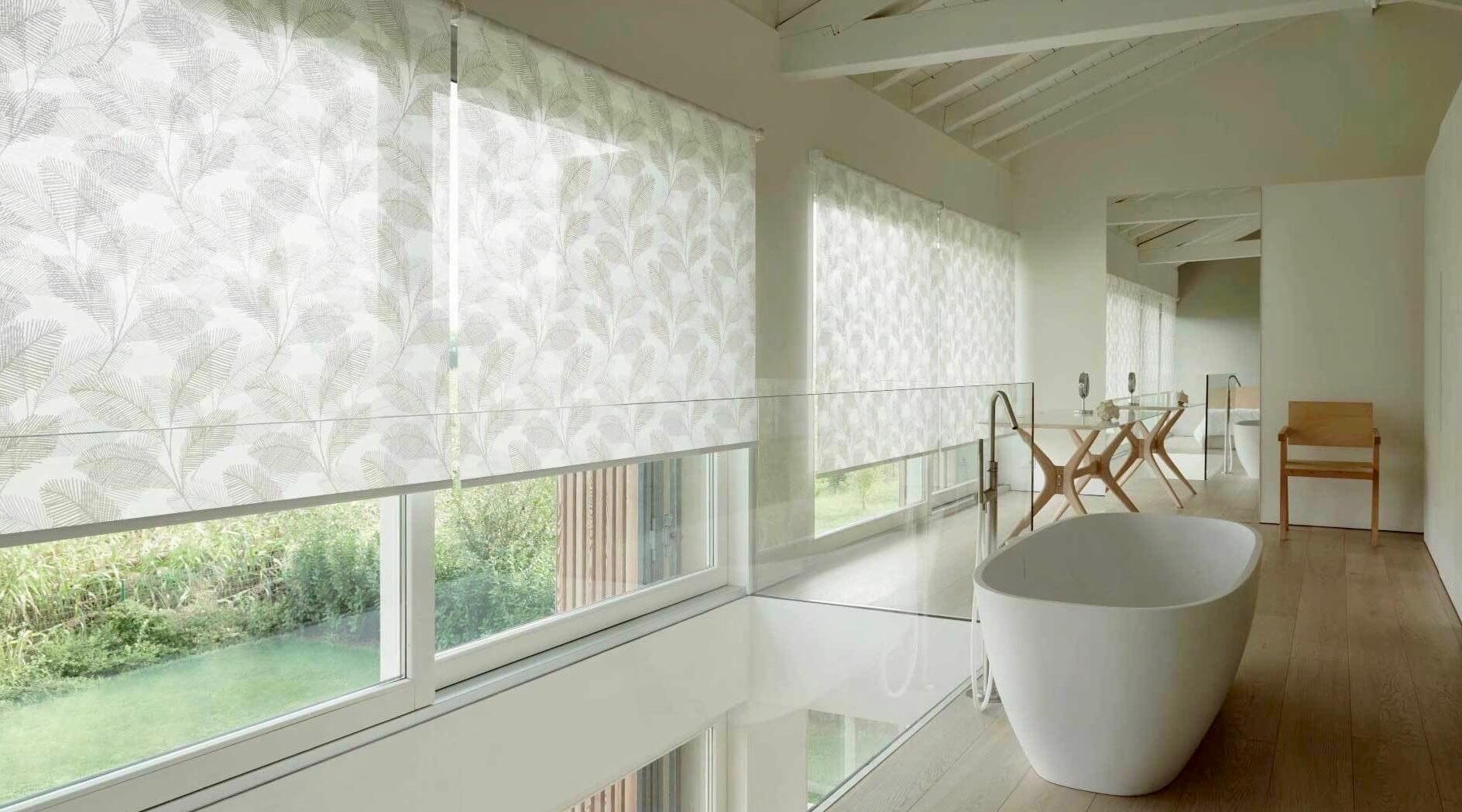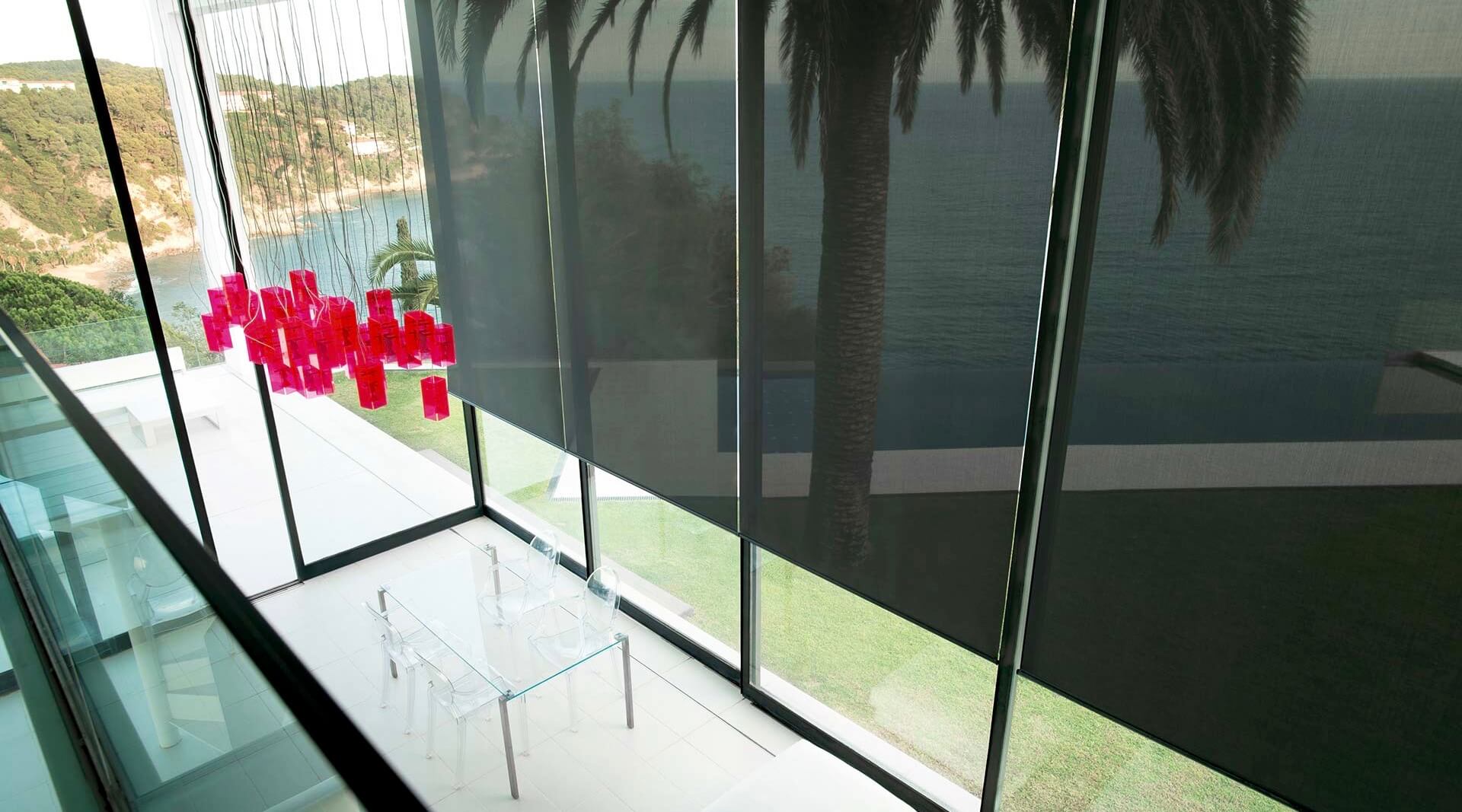 SCREEN COLLECTION
1%, 3%, 5%, 10% & 15% - the choice is yours!
Let's aim to bring your next project to life with screen blinds that have the quality to filter the right light. MAC's screen maximises overall occupant wellbeing by letting in the desired amount of light and keeping the daylight glare and scorching sun at bay. Now you decide the degree of light that comes through your Truescreen by choosing from our range of five different light filtering controls that include 1%, 3%, 5%, 10% and 15%.
BLACKOUT COLLECTION
For a restful atmosphere
Take control over bright sunlight with our stylish blackout fabrics. Blackout fabrics are more energy efficient because of their higher insulating properties. Privacy is another reason for choosing a blackout blinds since they will prevent anything being viewed in your space from the outside. Without any doubt, blackouts offer room darkening solution and are ideal for spaces that need a blackout effect. These include conference halls, board rooms or even entertainment areas. The cinescreen variant of blackout is used for projection screens.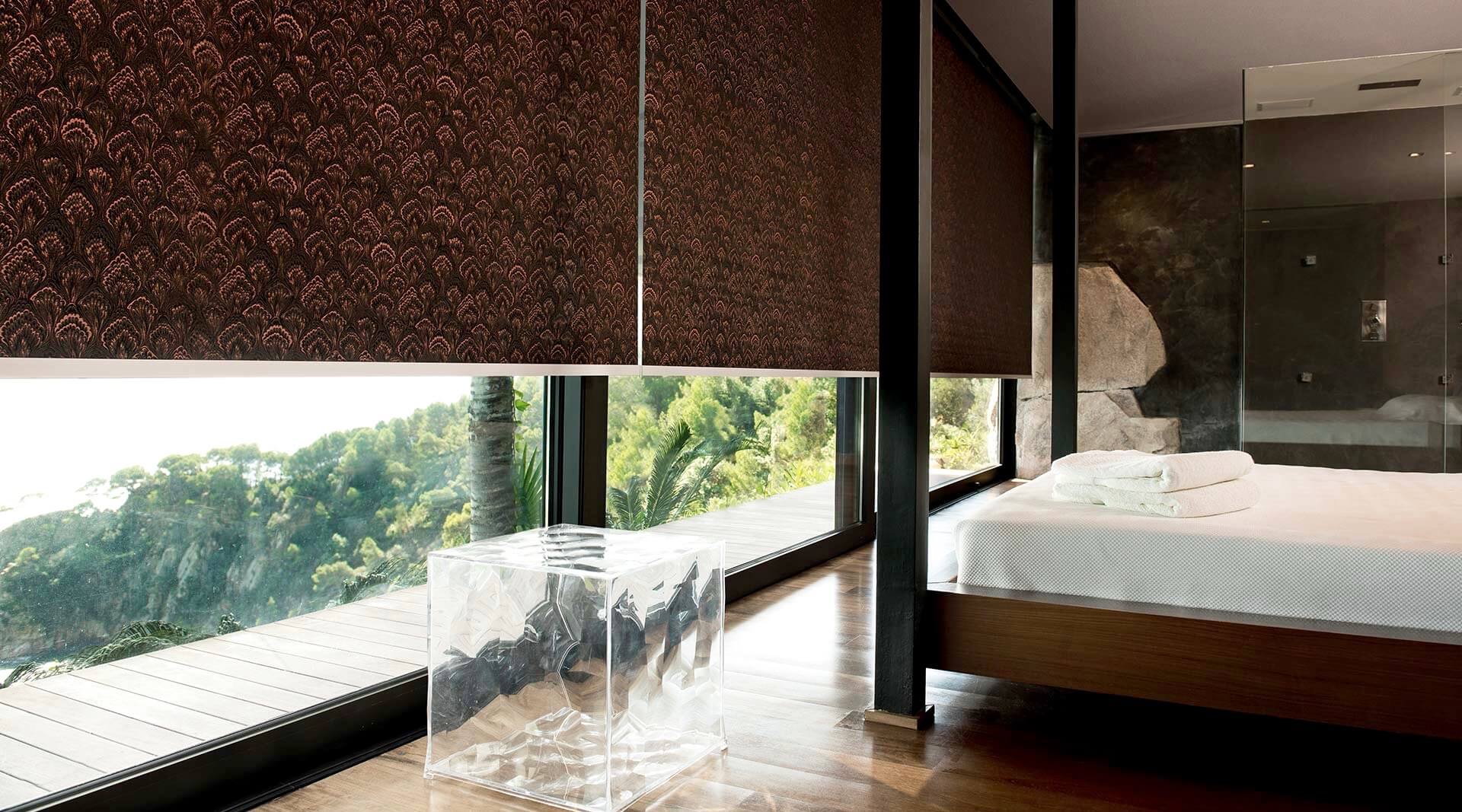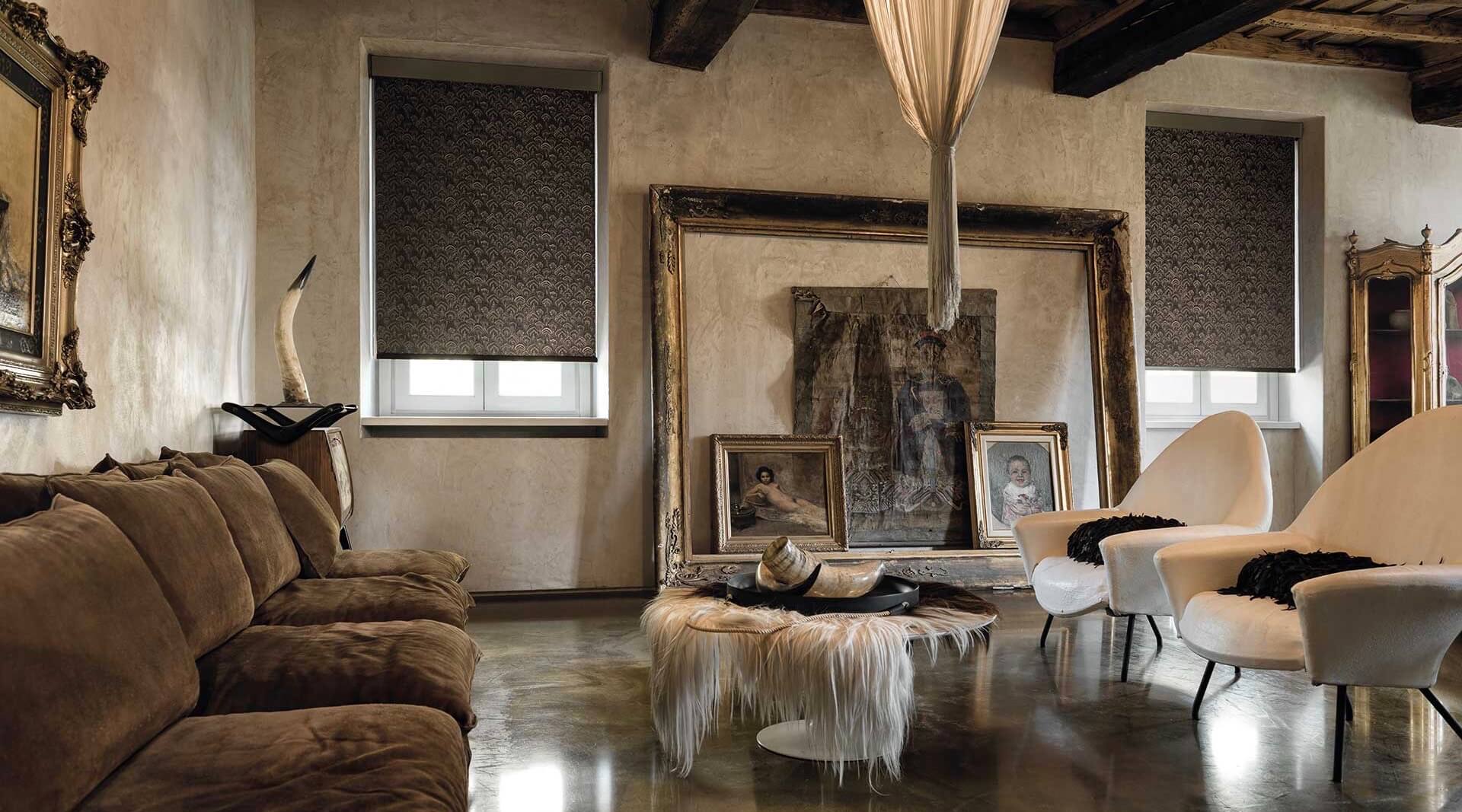 DALUXE COLLECTION
Exclusive screens and blackouts
This exclusive collection of screens and blackout fabrics have been specially chosen from the very best in its class. These fabrics have been created for a daring accent in the interiors that will leave a spell bound effect. The unique collection offers expressive trendy colors in most contemporary designs and patterns. The collection includes screen fabrics that have been subtly decorated with stylish graphics and organic jacquard-woven designs.
PALETTE COLLECTION
Color riot
A seemingly unending palette of colours to inspire the artist in you. This collection offers a large variety of fabric types and an extensive color palette. In addition to timeless neutral colors, a number of stylish trending colors are available. Ideal for roller, panels and vertical blinds, the fabrics are made from superior quality polyester and fibreglass yarns that provide complete privacy and ample sun protection.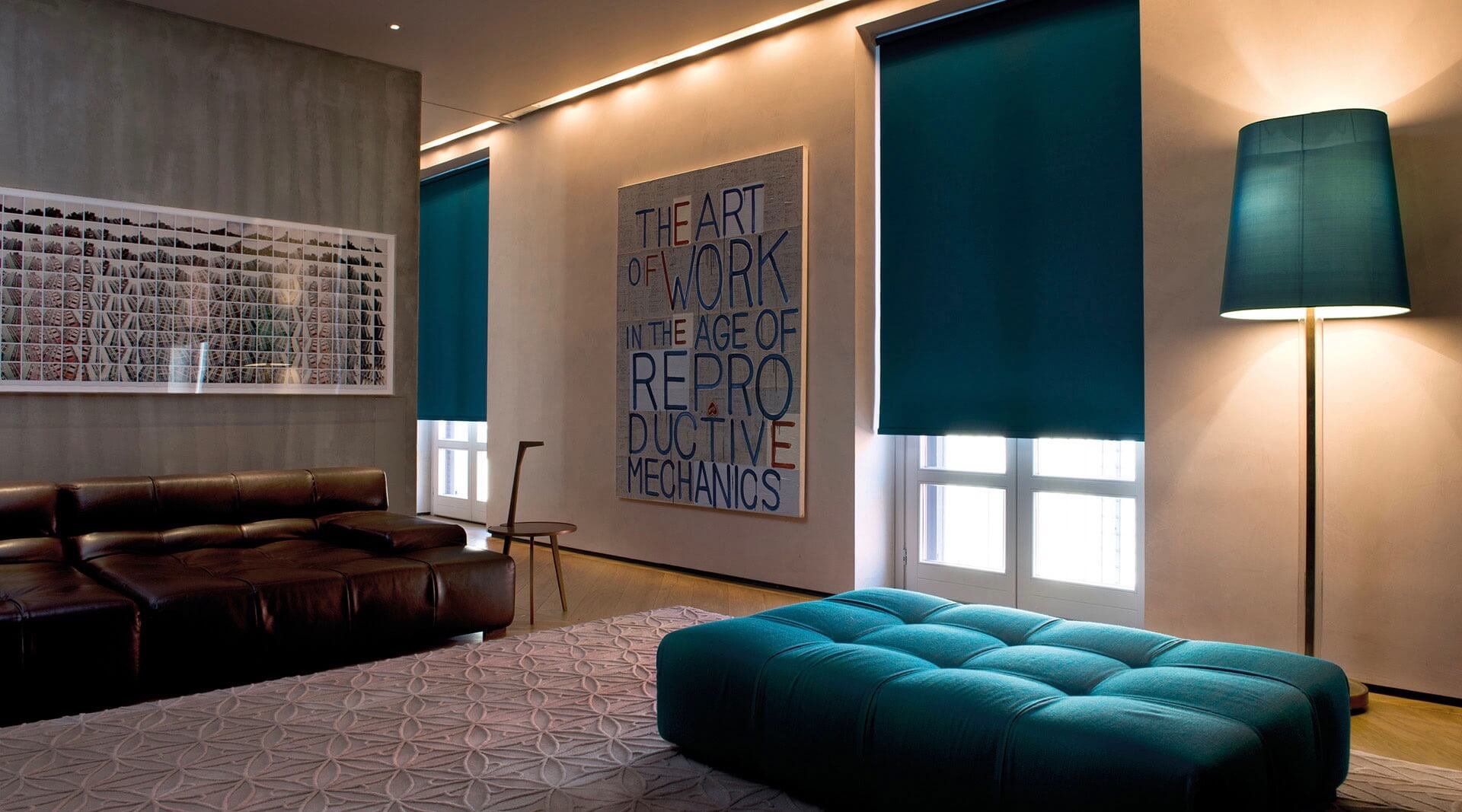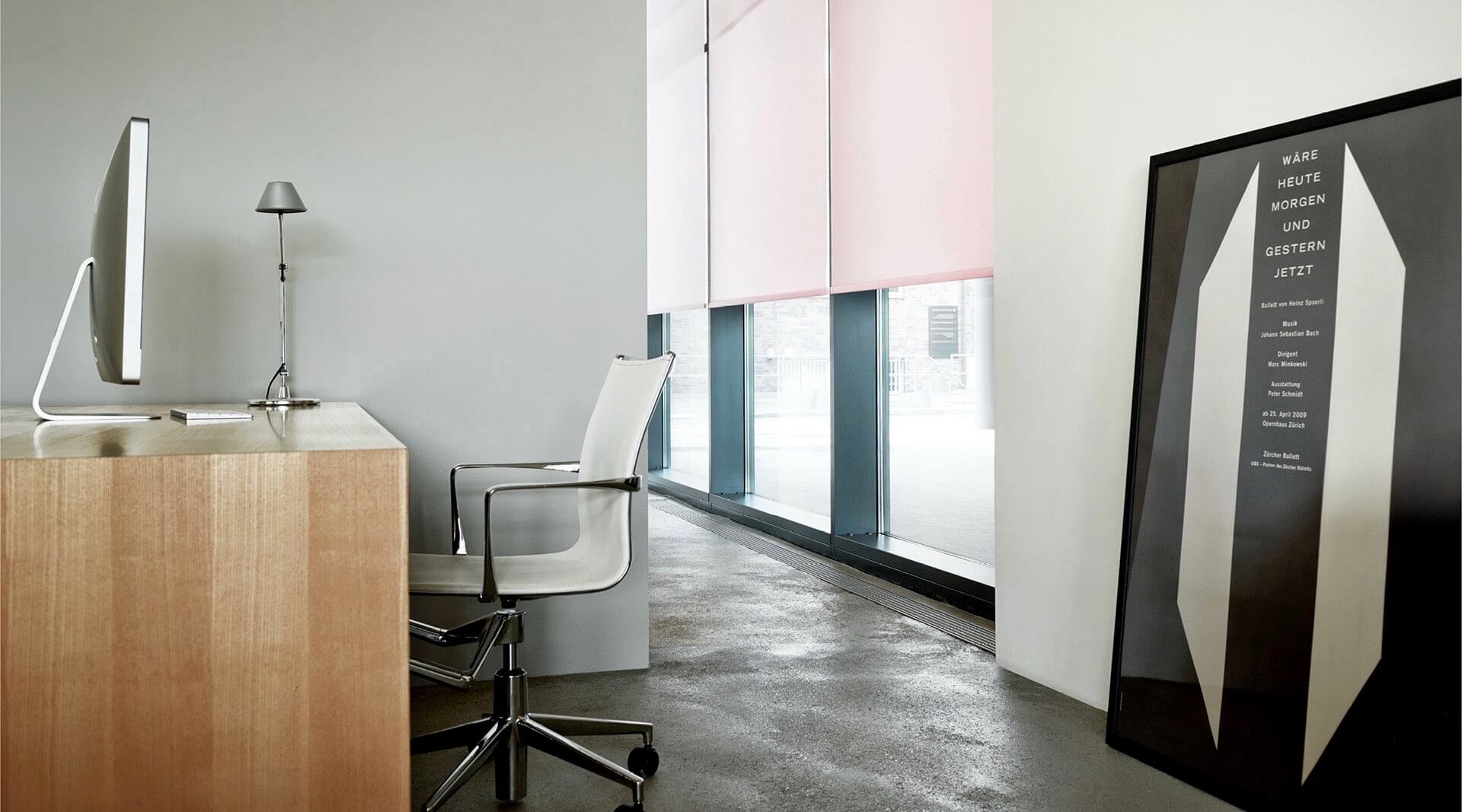 SHOWCASE COLLECTION
Bringing nature indoors
A designer collection of blind fabrics that compliment today's architectural and interior designer needs. A wide selection of fabrics in white, pastels, greys and shades of black with self motifs, prints, texture, plains, checks and strips. Available in both opaque and see through capabilities in polyester and polyester metallic yarns, it is ideal for roller, panel and vertical blinds. Showcase features designers dream come true fabrics that give the final finishing touch to sleek and sophisticated interior spaces.
NATURE TRAIL COLLECTION
Bringing nature indoors
The natural materials and purely woven textures of the fabrics in this collection filter the light beautifully, while bringing a feeling of comfort. Specially woven eco friendly yards lend a touch of handloom fabrics to give the interiors a natural feel and look. This collection is characterized by its natural, delicate colors which include earthy shades of browns, beige, gray and black. This is a perfect fabric for roller, roman, panels and vertical blinds.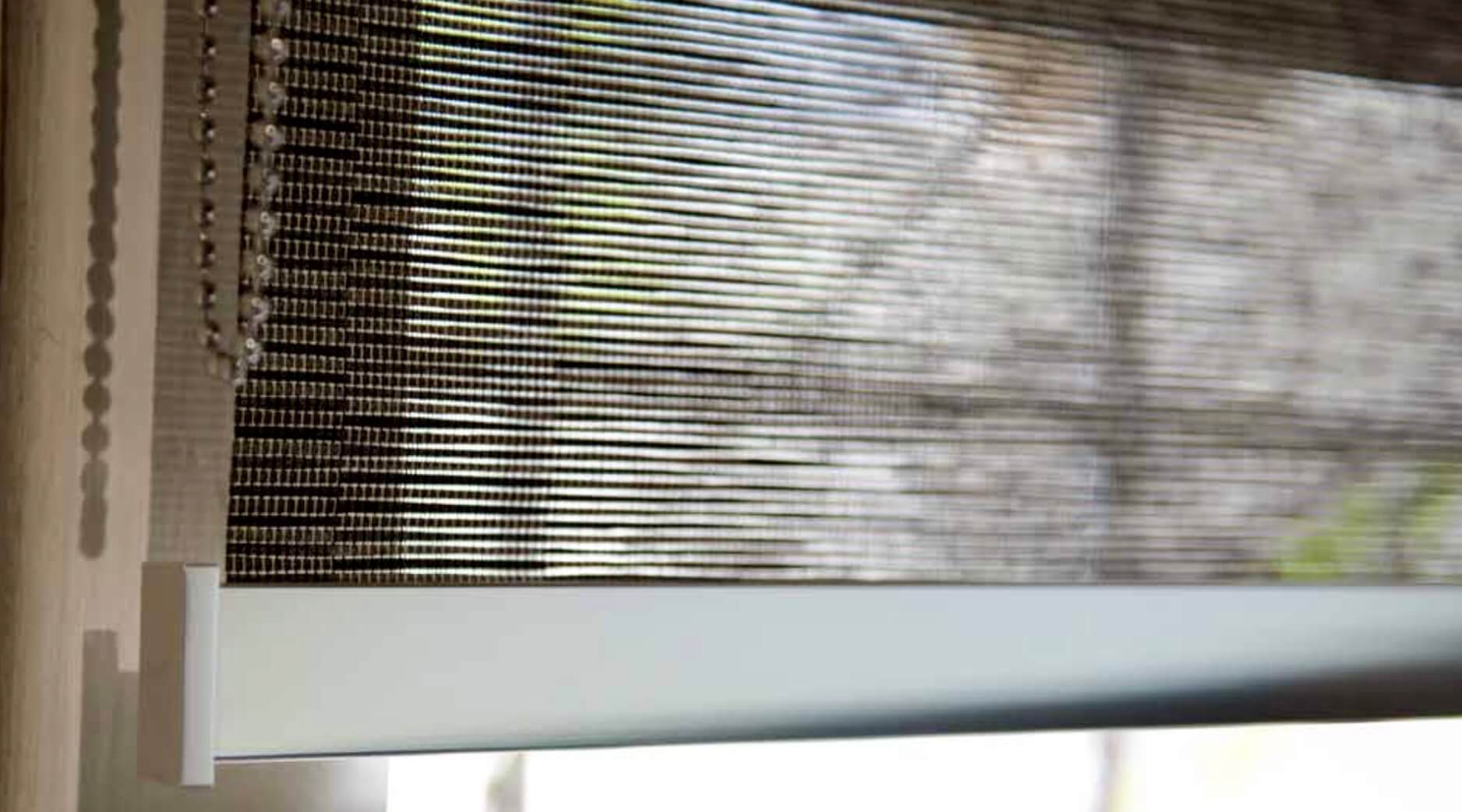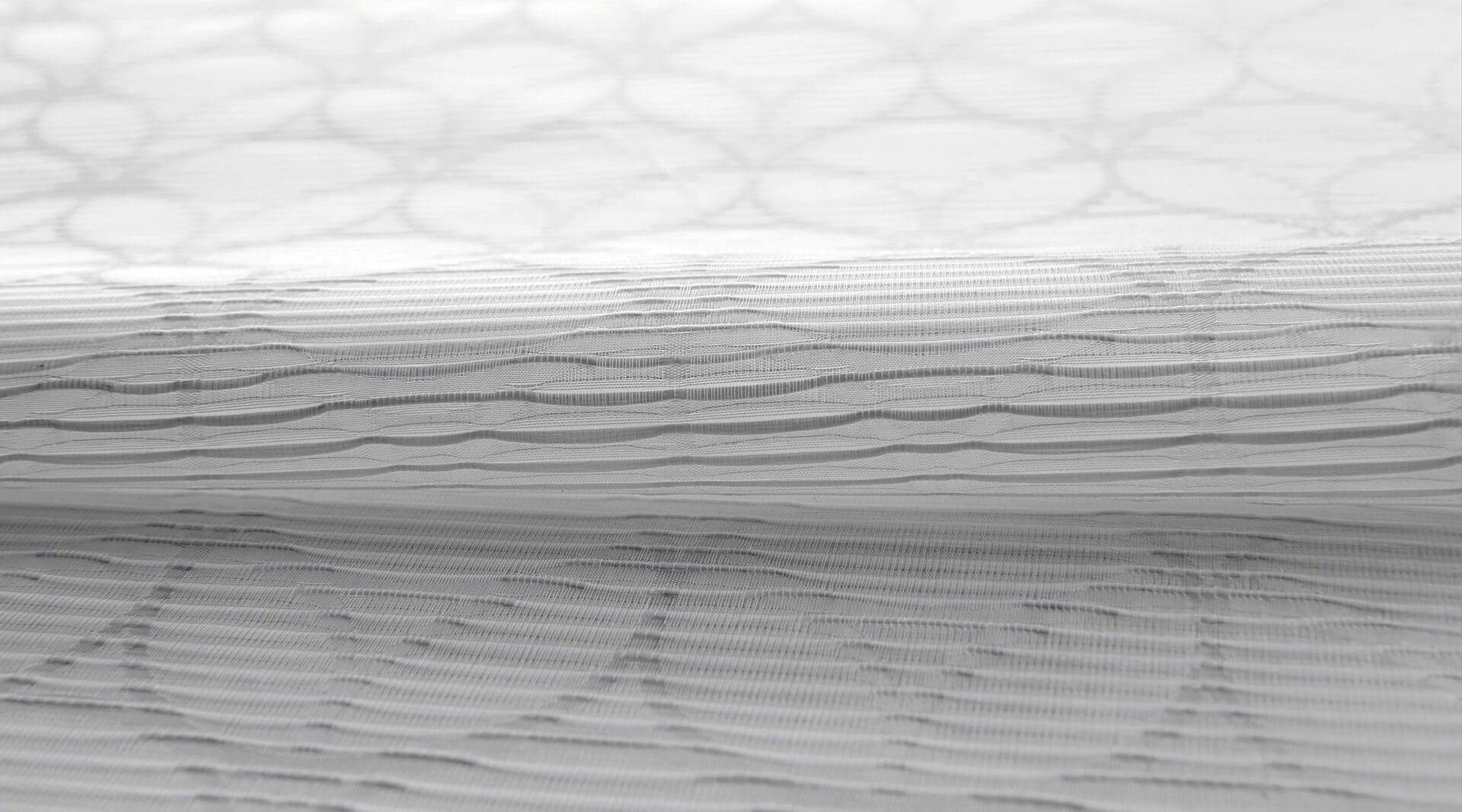 GRAFIKA COLLECTION
Exquisite jacquards
The beautiful weave structure and the use of luxury yarns in rich color tones provide a luxurious atmosphere for the interior. The designs of our collection are inspired by classic woven patterns and include exquisite large as well as subtler patterns, to match both classic and modern interiors. The graphic line play makes the orderly and repetitive patterns almost emerge from the surface of the subtle glow and gives these fabrics an exclusive look.
INSPIRUS COLLECTION
Metallic jacquards
With our Inspirus collection, we celebrate the abundance of nature with flowers, designs and rich ornaments worked out in shiny printed fabrics and metallic jacquards. The color tones are bold and perfectly suited for contemporary eccentric interiors, in which they create a high-fashion look. The passion and care for handcrafts is expressed in this collection which is a dialogue between antiqued and luxury materials.
If you are looking for roller blinds in Delhi, then you can call us!